Feedback analysis
Prosper planEnterprise plan
View extracted key phrases and sentiments gathered from survey question answers. Discover associations between sentiment and lost MRR, as well as cancellation flow outcomes (saves, deflections and cancels).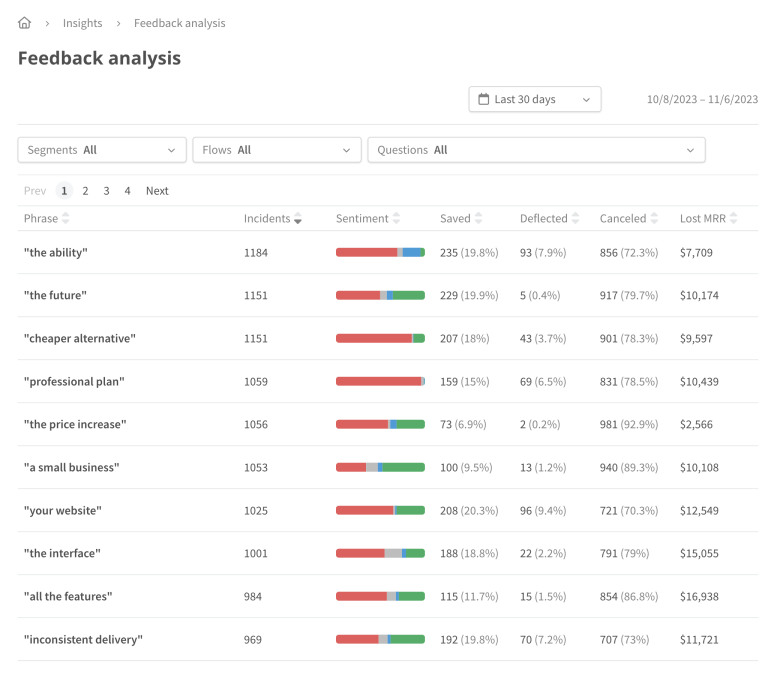 The sentiment of a phrase is evaluated based on the content of the text and is evaluated as one of the following:
Positive – The text expresses an overall positive sentiment.
Negative – The text expresses an overall negative sentiment.
Mixed – The text expresses both positive and negative sentiments.
Neutral – The text does not express either positive or negative sentiments.