Showing multiple offers
Prosper planEnterprise plan
Offer groups​
Offer groups allow you to present multiple options to a customer so they can pick which offer suits them best.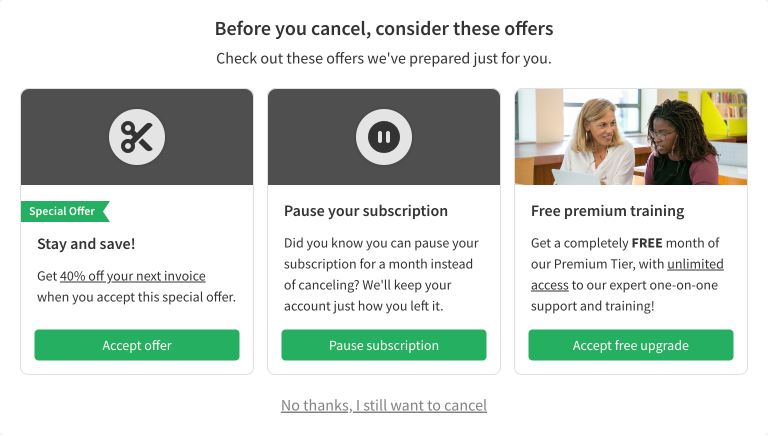 Using an offer group, you can present up to three offers simultaneously. Your subscribers can select any of the available offers presented, giving you more options to retain a customer who might otherwise cancel.
Creating an offer group​
To create an offer group, navigate to Offers → Offer groups and click the Create an offer group button.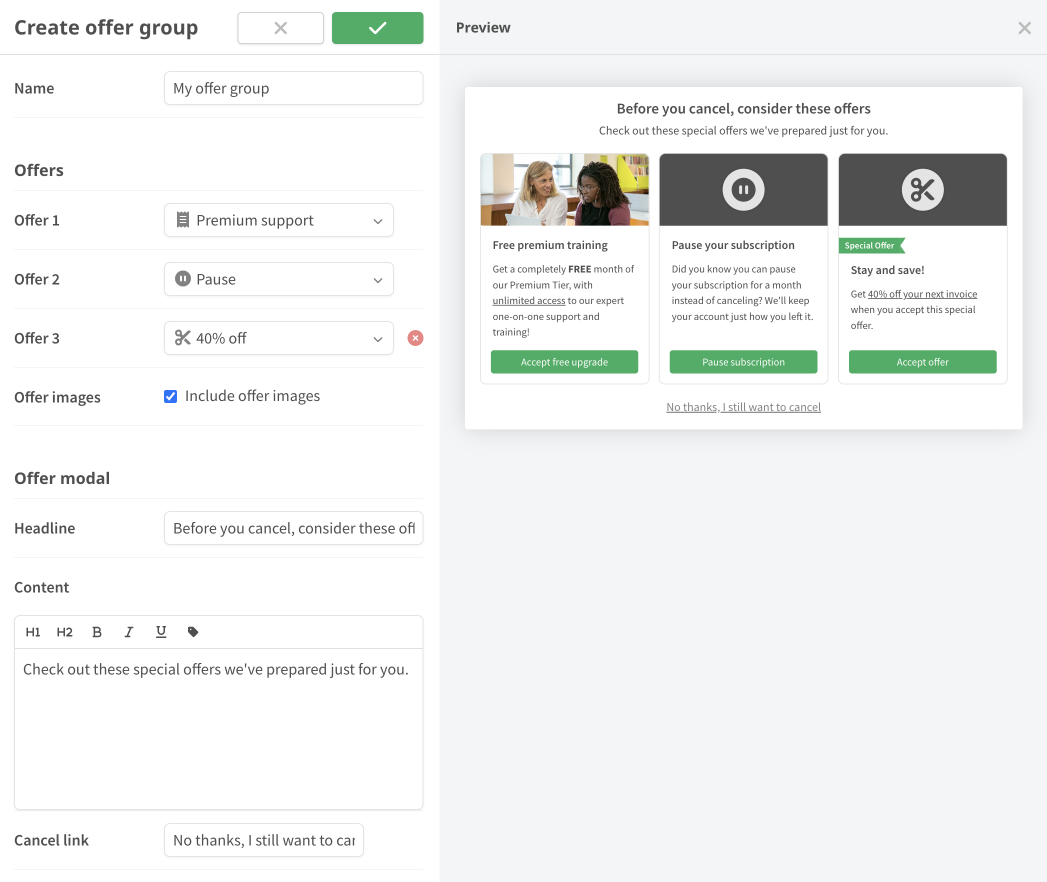 Select up to three offers to display in your offer group and configure how you'd like them to appear.
Options​
Group options​
Name — Pick a unique name for your offer group so you can reference it in cancellation flows and reports
Offers — Select up to three of your existing offers to display
Offer images — You can choose to display or hide any offer images you've configured
Modal options​
Headline — Customize the headline shown at the top of the offer group dialog
Conent — Add custom text to the body of the offer group dialog
Cancel link — Customize the text shown in the "No thanks, I still want to cancel" link
Using an offer group in a cancellation flow​
To use an offer group in a cancellation flow, select the offer group in the flow offer rules editor.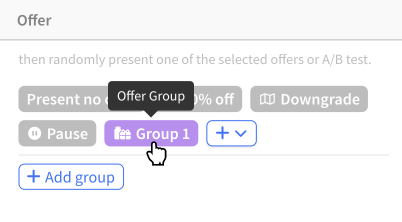 Offer-specific conditions​
Any offer-specific conditions will apply to the offers you've selected in an offer group. If any of the offers in your offer group cannot be presented to a canceling subscriber because of one of these conditions, the offer group will not be displayed.